Thursday, September 17, 2009
The Shannon 53 HPS is launched
Thursday, September 17, 2009 was a great day for Walt Schulz and Shannon, as Shannon 53 HPS #1 was launched at
7 a.m. at Independence Park in Bristol, Rhode Island on the moon tide. Fittingly, the owners have decided to name hull #1 "Moon Tide"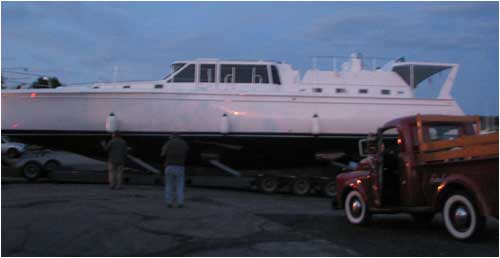 As dawn breaks at Independence Park, Walt checks the final details for the launch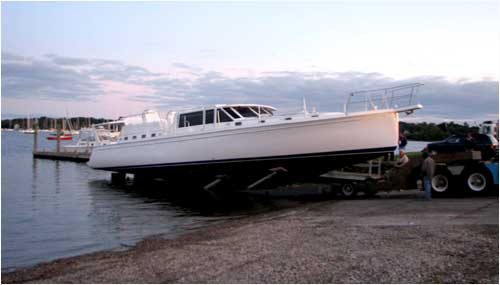 Tom Brownell of Mattapoisett, MA, a legend in the marine trades for his skill at moving and launching big boats discusses logistics with Walt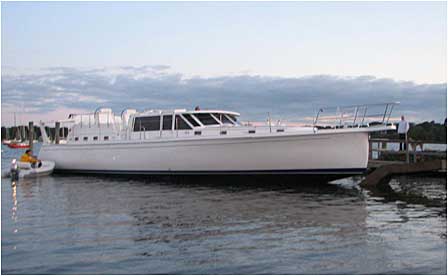 A few seconds more and the Shannon 53 HPS will be afloat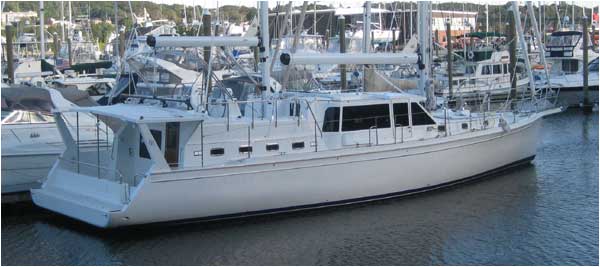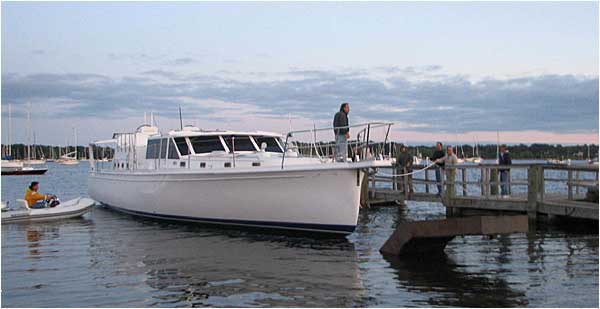 The Shannon 53 HPS floated on her lines perfectly, a tribute to walt's design skills
and, as he said, a little bit of luck.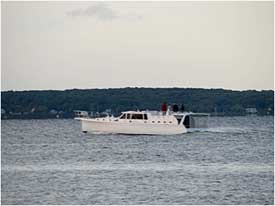 The 53 heads to a local boatyard for stepping the masts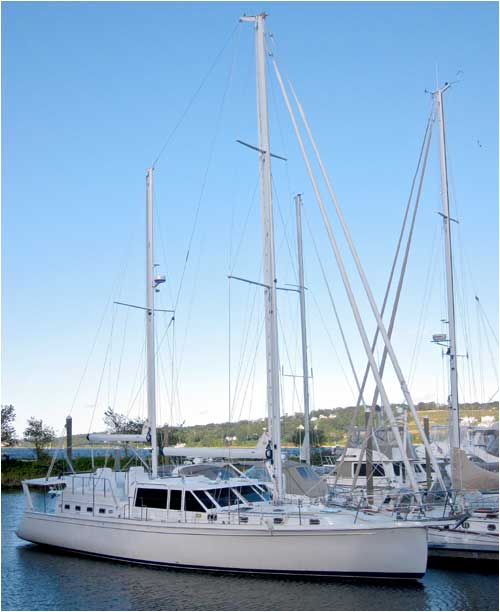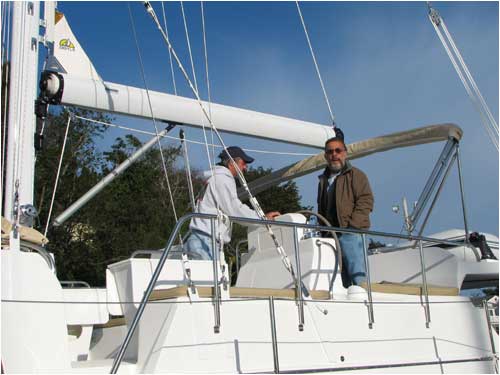 9:00 a.m., Thursday, October 1
Moon Tide leaves Portsmouth, Rhode Island heading for Annapolis, with Walt at the wheel, and key crew members, Dave Vaughan, Luis Couto, Rick Frazier and Peter Mazza on deck.
OCTOBER 1, 2009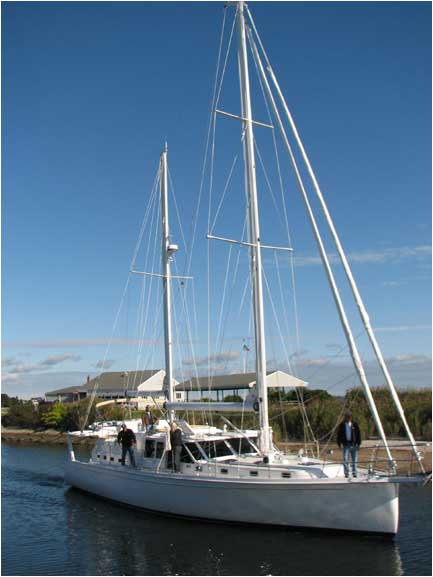 Walt and crew member Luis Cuoto make final plans in the cockpit of the Shannon 53 HPS for the voyage to the Sailboat Show in Annapolis, MD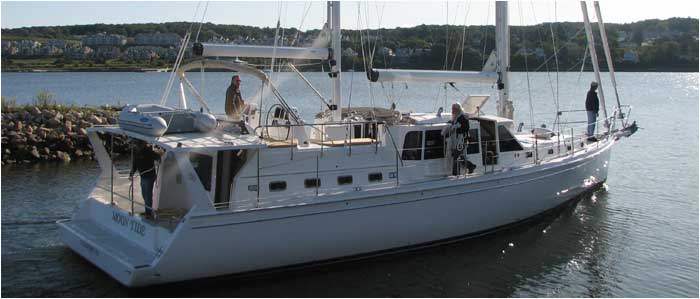 O
"Moon Tide"
ARRIVES IN ANNAPOLIS!
We at Shannon are thrilled to announce that the new 53 HPS (High Powered Sailer) "Moon Tide" has exceeded all our expectations and has arrived in Annapolis in record-breaking speed. After leaving Portsmouth, Rhode Island at 9:00 a.m. on Thursday, October 1, the Shannon 53 HPS power-sailed offshore for 478 miles in winds of 30 knots through 10-12 foot seas, and has arrived safely in Annapolis, Maryland in a record 42 hours.
We'd like to thank all of you for following along with us online during the design, construction, and finish stages of the Shannon 53 HPS from the beginning on March 31, 2008. Contact bill@shannonyachts.com for more information about the Shannon 53HPS, or ask for the new DVD to be finished very soon.